About FTI Capital Advisors
Whether to accelerate growth by acquiring a competitor, deliver liquidity to shareholders by selling all or a portion of the company, or raise debt or equity capital to execute growth initiatives, companies must pursue strategic or financial transactions. Our clients rely on the expert advice and extensive transaction experience of FTI Capital Advisors (FTICA) for global M&A, raising private capital and dealing with distressed or special situations that require a transaction.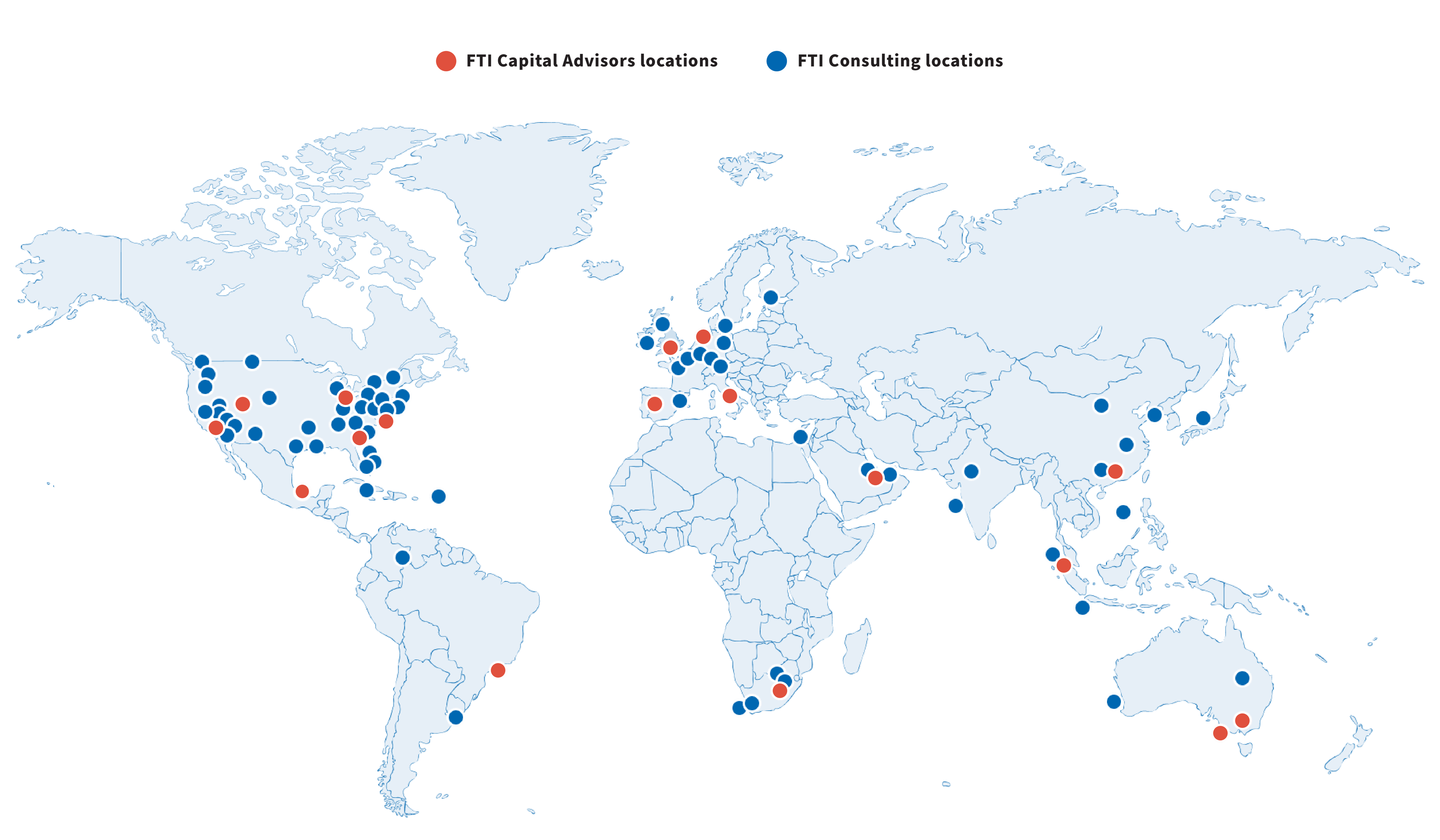 How We Help
Our investment banking professionals have years of experience structuring and executing complex global M&A and capital raising engagements for clients from start to finish. Our clients benefit from FTICA by tapping into the FTI Consulting (FTI) industry expertise and global relationships. This access to decision makers at prospective acquirors and sources of capital (equity or debt) is key to facilitating transaction success.
What Makes Us Unique
FTI Capital Advisors has an extensive and successful track record of leveraging FTI Consulting's broad range of expertise and capabilities to address a wide variety of our client's challenges, a capability which is unmatched amongst our competitors, creating a unique value proposition in the marketplace.
What sets us apart from other investment banks?
We have a global mindset combined with local / regional understanding and execution. Our clients value the global exposure combined with tangible, well backed-up regional views
Deep industry knowledge, allowing us to quickly understand and assess any given situation and come up with well backed up recommendations, avoiding generic statements
FTI Consulting's broader service offering, allowing to address broader needs linked to FTICA engagements
Contact Us
Send us your inquiries and suggestions using the link below. We're looking forward to connecting with you.
Get in touch
Sign up to get access to FTI Consulting Insights
Subscribe